Every home has its unique living spaces and family requirements. We can build & design anything to fit your room, from kitchen tables to shelving, buffets, make-up tables and even jewellery boxes.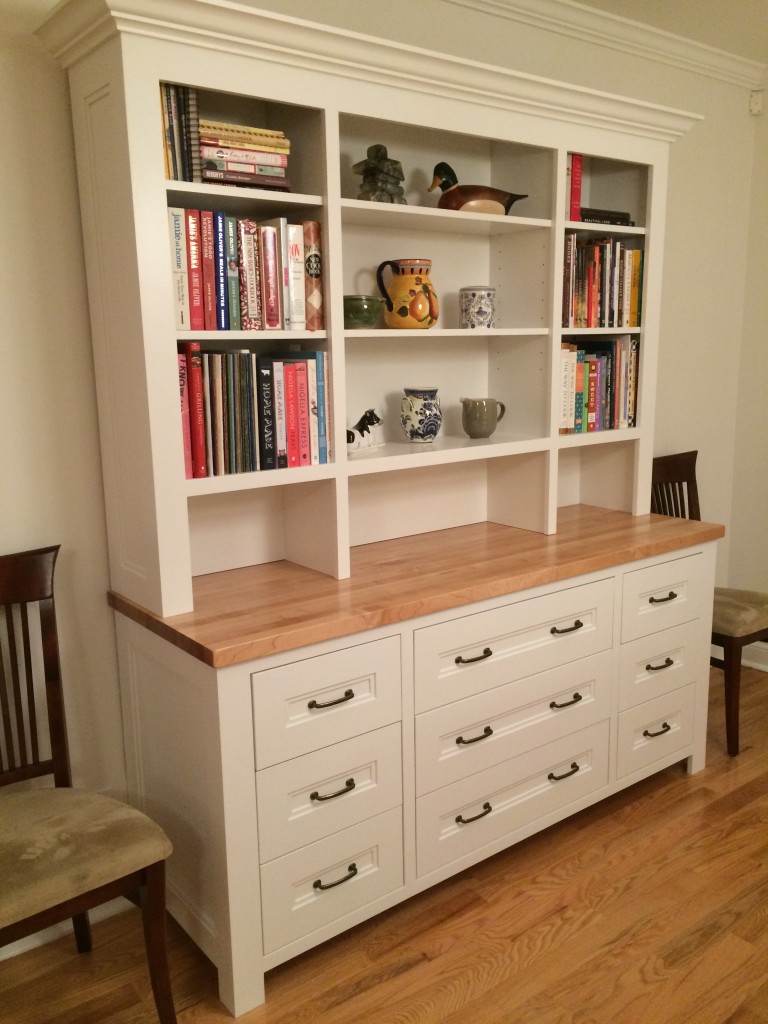 Our ultimate aim is to restore and replicate the amazing carpentry and joinery work made by the skilled craftsmen of the last centuries.
Contact Info

Recent Work
Testimonials
New Kitchen Cabinet I needed a new kitchen cabinet built to allow access by someone with limited reach. I knew what I wanted, but I had no idea how to verbalize it, nor any idea about the design aspects. Brian
Built-in Cabinets for a Studio/gallery Our house is 200 years old and lacks the cupboard space we needed for household items and the photography studio. Brian's solution gives us an elegant set of units that double as a display space
Meticulous in design and superior in service The level of service and quality of the product we received from Heritage Carpentry and Joinery Company Inc. was top notch. Brian proved to be very knowledgeable and was a pleasure to work
Church Cabinet It was a very pleasant experience dealing with Heritage. The work was of good quality, and we are pleased with the results. Next time we've got something in mind we'll be calling on them again.
Victorian House The Heritage Carpentry and Joinery Company have completed several projects on my Victorian (1874) brick house. Work has included portico repair, major window repairs/restoration, construction of a new/replacement window, and repair of an ancient, ornate Quebec door (in
Church Sign and Reproduction Doors Heritage Carpentry & Joinery Company Inc. does excellent work, true to the craftsmanship and detail of the period our church was built in, over 150 years ago. Brian understands the importance of deadlines and prompt
St. Patrick's Fallowfield
Nepean
Bespoke Pedestal Base Our home is now graced with an elegant bespoke pedestal base for a glass table top in our dining room. We were looking for a base that would complement other pieces of furniture in the home and
New Solid Walnut Bookshelf and Credenza Brian and Luc from the Heritage Carpentry & Joinery Company inc were recommended to me by a close friend, who had hired them in the past to complete a multitude of repairs to the
Custom Bookshelves I was very happy with the bookcases that Brian and Heritage Carpentry & Joinery Company Inc made. Not only were the bookcases beautiful but the team managed to match the stain with my existing furniture. Brian and his
Heritage Porch Brian was extremely reliable and helpful. He responded promptly to our questions, completed the porch by the required deadline and was always easy to communicate with. (He also acted as a liaison with the City of Ottawa Heritage